Sensory heaven in Santa Fe
Join the conversation
CNN iReport
updated 2:51 PM EDT, Fri May 25, 2012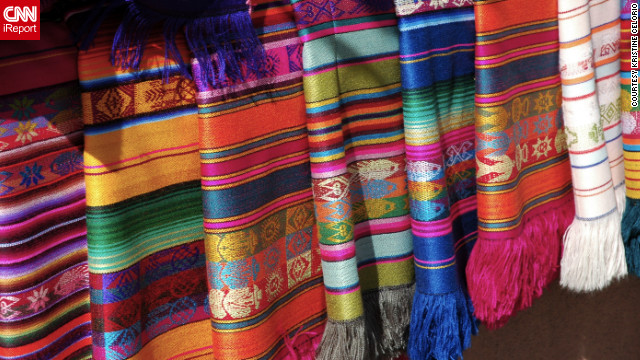 "Just start wandering the streets and you will find all sorts of great galleries and small shops begging you to part with your wallet," says iReporter Kristine Celorio.
The first church was built on the site of the Cathedral Basilica of St. Francis in 1610, the year Santa Fe was founded. The original adobe church is long gone. The current cathedral in the French Romanesque style was completed in 1887.
The Chapel of San Miguel is the oldest church in Santa Fe.
"I love to 'shoot' gallery windows in broad daylight to capture what's inside the window and the reflection of 'Santa Fe' behind," writes iReporter Cynthia Whitney-Ward, who lives in Santa Fe.
Canyon Road is home to more than 100 art galleries.
Pueblo style architecture defines the city.
Santa Fe has four distinctive seasons and the holidays are a nice time to visit. "I love Christmas in Santa Fe," writes Whitney-Ward. "Farolitos (lighted paper lanterns) march down every rooftop and along walls and pathways."
The festive atmosphere is carefully replicated in gingerbread.
"Balancing Mayan hot chocolate in one hand, camera in another, I had to snag a shot of these hotties," writes iReporter Marijana Gucunski of New York.
Santa Fe
Santa Fe
Santa Fe
Santa Fe
Santa Fe
Santa Fe
Santa Fe
Santa Fe
Santa Fe